1 February 2017
Blind tasting match between the most prestigious French schools and universities - January 29th 2017
The Lille session of the 2017 tasting contest was held at Château de Beaulieu on January 29th. The schools in competition for this session were EDHEC, SKEMA and IESEG.
The Dionysos team, an association from EDHEC , came first. The team was composed of Guillaume MORVAN and Thomas GIBELIN, the president of the association, together with Louis RENAUD, who also won the individual contest and the bottle of Sir Winston Churchill 2004. Each member of this team was offered a bottle of Brut Vintage 2008.
Everybody was rewarded with a bottle of Brut Réserve.
The next session of the POL ROGER contest will be held in Lyon on February 10th.
Congratulations to all the participants!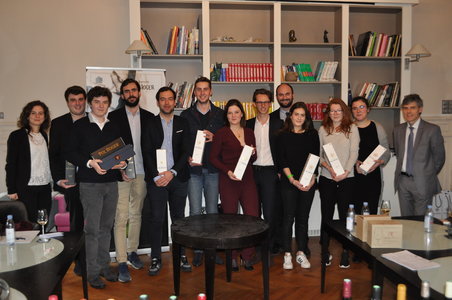 Close