15 February 2017
Blind tasting match between the most prestigious French schools and universities - February 10th 2017
The Lyon session of the 2017 tasting contest was held in the lounge of the Hotel La Cour des Loges on February 10th.
EM Lyon, ECAM and IAE Lyon were in competition, with the same programme as for the previous tastings.

EM Lyon won the contest with flying colours and will join the other teams selected for the finals. This team was composed of Guillaume BIEQUE, Alexis KISIELEVOBKA and Pierre ARLANDIS. Each one won a bottle of Brut Vintage 2008.
Pierre ARLANDIS also had the highest score of this session. He was offered a bottle of the famous cuvée Sir Winston Churchill 2004.
The other participants were awarded a bottle of Brut Réserve.

Congratulations!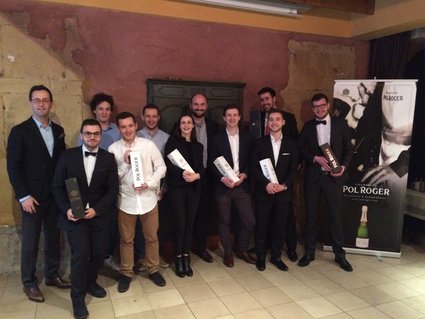 Close