24 June 2019
International blind tasting final - June 21st 2019
Pol Roger held the final of their International Blind Tasting Match between the members of the most prestigious British and French Business Schools and Universities in Epernay on June 21st 2019, in Epernay.
The competing teams were:
- Cambridge
- Edimbourg
- ENS
- Wirtschaftsuniversität Wien
The winning team was Cambridge with:
- Emelyn Rude
- Elise Liu
- Tom Ogden
Laurent d'Harcourt offered a magnum of Sir Winston Churchill 2008 Nicolas Zamichiei, the winner of the individual contest and member of the Austrian team.


Congratulations to everybody!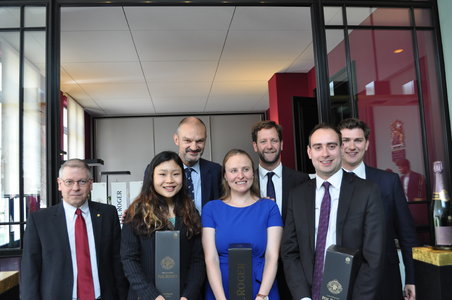 Close