23 March 2016
Blind tasting match - French final - March 21st 2016
The final of the blind tasting match organized by POL ROGER for the most famous French schools and universities was held at Pol Roger's in Epernay on March 21st 2016, with the following schools:
- ESSEC
- Ecole Normale Supérieure
- EDHEC LILLE
- KEDGE Bordeaux
- EM Lyon.
EM Lyon arrived at the third place, shortly ahead of ENS.
The EM team was composed of Cédric Jardin, Henri Frangin and Robin Lenfant (who was also the winner of the individual contest).
The third place was gained by the EDHEC students.
Congratulations!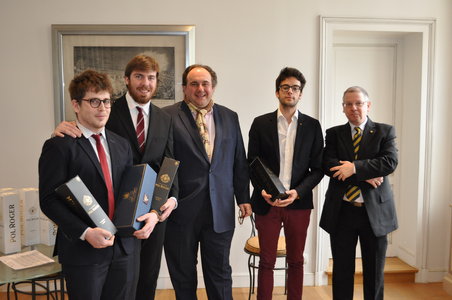 Close