1 February 2016
Blind tasting match bewteen the most prestigious French schools and universities - January 29th 2016
The Lille session of the 2016 tasting contest was held at Château de Beaulieu on January 29th. The schools in competition for this session were EDHEC and SKEMA.
The winning team came from EDHEC with Juliette DESPREAUX, Pierre SALOMON, Paul VICTOR, and also Thomas GIBELIN. They will get through to the French finals.
Each member was offered a bottle of Brut Vintage 2006.
Paul VICTOR, from EDHEC, won the individual contest and was awarded a bottle of Sir Winston Churchill 2004.
Congratulations to all the participants!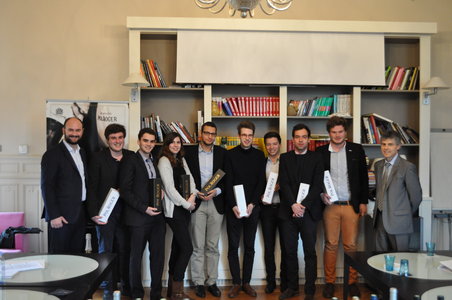 Close