22 October 2013
2013 harvest
Harvesting is coming to an end in Champagne, after a rather difficult year.

The first clip of the secateurs was on September 24th, for the more precocious vines, and on October 9th, for the later ones.
On the whole, picking started during the first days of October, which is the latest date recorded in Champagne for some twenty years.

After a cold and damp winter and no spring, the vine started its growth a fortnight later than average over the last ten years.
Then it benefited from the exceptional sunshine of July and August, without however making up for lost time.

The spell of rain which prevailed from September 6th allowed the berries to swell, and finally drier weather helped the end of maturation.

In spite of the late date, harvesting occurred under exceptionally good and warm conditions with an easterly wind which ensured the harvesting of sound grapes.
The yields are good, the potential alcohol degree and the very good acidity level are signs of a very good balance.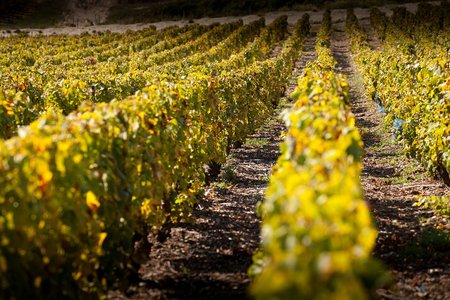 Close