19 July 2010
International Blind Tasting Match
Pol Roger organized their usual International Blind Tasting Match between the members of the most prestigious British and French Business Schools and Universities.

The international final was held on July 12th in Pol Roger's headquarters in Epernay and was won by the ECOLE NORMALE SUPERIEURE de PARIS with:

. Pierre Lairez
. Mathieu Solnon
. Guillaume Stirnemann

The CAMBRIDGE team was composed of:

. Gareth Powell
. Ryan Marien
. Claire Novorol


Congratulations to all the participants!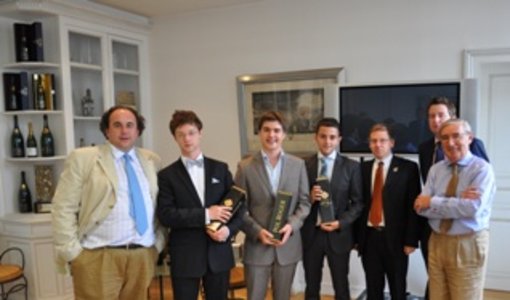 Close