9 February 2015
Blind tasting match bewteen the most prestigious French schools and universities - 6 February 2015
The Lyon session of the 2015 tasting contest was held in the lounge of the Hotel La cour des Loges on 6 February.

The schools in competition for this session were:

- ECAM Lyon
- EM LYON
- INSA Lyon

The winning team was from EM Lyon with Justine Duvernet, Cédric Jardin and Samuel Moulié.

Samuel Moulié also won the individual contest.

The next sessions will be held in Lille on 13 February and in Bordeaux on 26 March.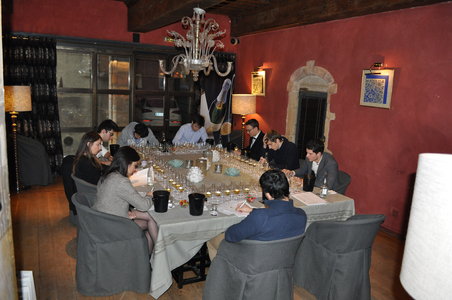 Close