27 January 2014
POL ROGER blind tasting match - 24th January 2014
The second 2014 blind tasting match organized by POL ROGER for the most famous French schools and universities was held in Epernay on 24th January 2014, with the following schools: ESSEC, ENSTA, Paris Tech, Dauphine, HEC, Ecole Normale Supérieure.

The winning team was Paris Dauphine with Guillemette de COURTIVRON, Bernardo DIAZ and Raphaël de VALENCE.
Adrien DUBRASQUET, Ecole Normale Supérieure, won the individual contest.

Congratulations to all the participants!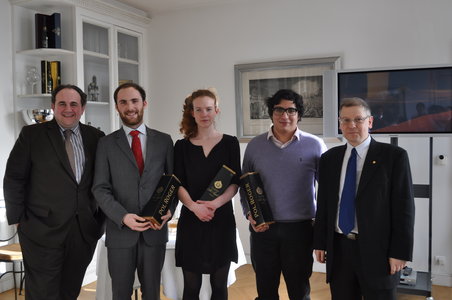 Close