10 June 2013
International Blind Tasting Match
Each year Pol Roger organize their International Blind Tasting Matches between the members of the most prestigious British and French Business Schools and Universities.

The international 2013 final, held on June 7th in Pol Roger's headquarters in Epernay with Sciences-Po Bordeaux and OXFORD, was won by Sciences-Po Bordeaux. The team was composed of Venise Seychelles, Bernardo Diaz and Raymond Rouxel and each member received a magnum de Brut Vintage 2002.

Raymond Rouxel, from Sciences-Po Bordeaux, was the winner of the individual contest and was rewarded with a magnum of the famous cuvée Sir Winston Churchill 2000.

Each other competitor was offered a magnum de Brut Réserve.

Congratulations to all the participants!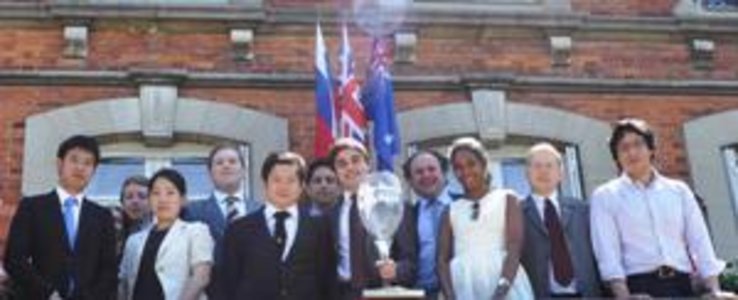 Close