29 April 2013
POL ROGER blind tasting match in Bordeaux
This blind tasting was held in Bordeaux, in the refined Burdigala hotel, on March 28th.

The three prestigious schools in competition were BEM, ENSAM and Sciences-Po.

The team from Sciences-Po, with Bernardo Diaz, Raymond Rouxel and Venise Seychelles, came out on top and was rewarded with three bottles of Brut Vintage 2002.

Bernardo Diaz, as an individual winner, was offered a botttle of Sir Winston Churchill 2000 and the other participants received a bottle of Brut Reserve.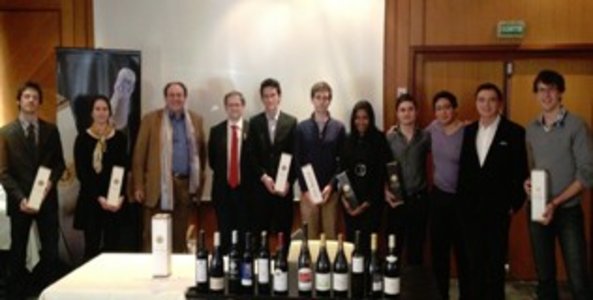 Close