24 April 2012
Blind tasting match - French final
The final of the blind tasting match organized by POL ROGER for the most famous French schools and universities was held in Epernay on April 23rd 2012, with the following schools:

- Dauphine and Ecole Normale Supérieure
- SKEMA Lille
- INSA Lyon
- Sciences-Po Bordeaux

The winning team was SKEMA Lille with:

- Amicie de Saint Léger
- Quentin Chaperon
- Sylvian Bobillier-Monnot

Raphaël de Valence, from Dauphine, won the individual match.

Congratulations!

The international final will be held in May, with the SKEMA and Oxford teams as competitors.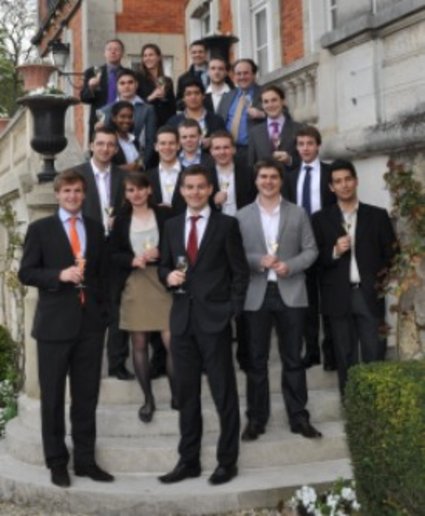 Close