17 March 2014
POL ROGER blind tasting match - 13th March 2014
The fourth session of the tasting match organized by Pol Roger among the most famous schools and universities was held on 13th March at the Grand Hotel in Bordeaux.

The team from Sciences Po Bordeaux, with Venise SEYCHELLES, Esteban FERNANDEZ and Enzo REULET, won this blind tasting.

Esteban FERNANDEZ is also the winner of the individual contest.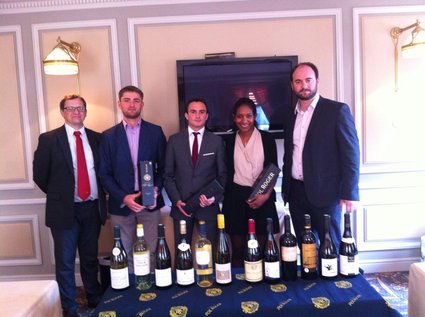 Close